Non-Executive Director
Member of Human Capital Committee
Member of Audit, Risk & Compliance Committee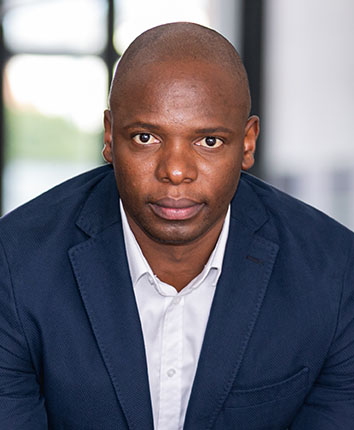 BSc Chemical Engineering
Postgraduate Diploma in Financial Planning
Postgraduate Diploma in Management Practice
Master of Business Leadership
Coaching for Development 
Maanda is a skilled strategist, innovator, and leadership coach who is passionate about advancing leadership excellence.
He is the founding director at SuperLead Advisory (a strategy, operations, and leadership consultancy). He is also an adjunct faculty at the University of Pretoria's Gordon Institute of Business Science (GIBS).
Until recently, he was the Head of Dialdirect Insurance, where he successfully led a business turnaround and was also awarded the South African product innovation of the year in the financial services category.
He has held management and executive roles at MTN SA, Discovery Health and 1Life Insurance. Maanda's experience includes working as a strategy management consultant at Deloitte Consulting and at McKinsey & Company.
"As a purpose-led organisation, Prowess conveys great clarity in terms of its trajectory and value proposition, in a way that binds employees, clients and stakeholders together."